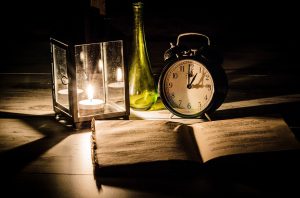 On this page I have listed what is my typical, daily routine. Hopefully I haven't forgotten anything to list here.
As a hermit, one who lives a consecrated life away from the world, my main prerogative is to be pleasing to my Lord and always be of service to Him and His sheep and to be obedient to His commandments. This includes daily intercessory prayer, special meditation on the various holy texts and the words of the Teacher of Righteousness Chayim bar Ya'aqub ha'Tzadik including daily physical activities such as keeping the grounds at my hermitage and taking care of business.
There is a well known passage from the Scriptures, meditated upon, not only by monastics, but all the brethren.
"The disciples said to Yeshua, "We know that you will depart from us. Who is to be our leader?" Yeshua said to them, "Wherever you are, you are to go to Ya'aqub ha'Tzaddik (James, the Teacher of Righteousness), for whose sake heaven and earth came into being."

— The Gospel of Thomas
Yeshua's Followers attempt to embody our Lord's commandment. We worship God and give reverence to His Son Yeshua, and we look to the Teacher of Righteousness for our guide while living on earth. How do we do this? By obedience. Being obedient means, not only giving respect to the Teacher of Righteousness and to those whom he appoints as shepherds among Yeshua's sheep, but also following the instructions he provides through communiques, apostolic letters and other letters. This includes being faithful to the teachings of the Bishop the Teacher of Righteousness appointed to oversee us.
Upon arising we give thanks to our God for bringing us safely through the night. We then proceed to the wash room, and after washing our hands, face and arms, we recite additional blessings and psalms of thanksgiving.
"One way you can show your appreciation for the blessing you receive each day and the beauty of the creation which you experience, is to give heartfelt thanks Yahweh."
(Sefer Melchizedek 4:6)
There are several times during the day that the Lord's Prayer is recited. Our tradition instructs us to pray this at least three times per day. In Hebrew we call this "Avinu" which means "Our Father."
Our Father in heaven, may your name be sanctified. Your Kingdom come. Your will be done, as in heaven, so on earth. Give us the bread of our need this day. Forgive us our offences, as we have forgiven those who have offended us. And do not permit us to be brought into trial, but deliver us from the evil one. For yours is the Kingdom, the power, and the glory forever and ever. Amen.
Gospel of Matthew
We have a sacramental called the Chaplet of Light. It is a string of beads (or a knotted rope) which we use to recite certain prayers. We pray these prayers at least three times per day.
On Saturdays we observe the seventh day Sabbath. Part of this service, for me, includes the reading of the assigned Torah portion in the form of meditation. If a message or lesson has been provided by the Bishop or the elder, this is also studied. In addition, the Haftarah is read according to schedule.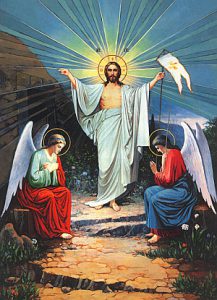 On Sundays, the Qurbana bread and wine are blessed and offered on the altar or a consecrated table. This is similar to what some might called "Communion" or the "Lord's Supper." On this day we celebrate the risen Messiah of Israel. Some communities within the Religion of Light have Qurbana on Saturdays in observance of the command to rest on the seventh day.
One of the names of the Divine Messenger is "Mar Melchizedek". He is the King of Righteousness.

In ancient Jewish Scriptures He was described as "Metatron.", an Angelic Being of the Highest order in service to God. He manifested in the world countless times. In the early days, he appeared as Enoch and later He appeared to Abraham as Melchizedek, but it was always the same being. He appeared in our time to prepare the Throne of Judgment and to unite the various covenanting people and prepare them for their journey home to the kingdom of keaven.

Both Yeshua and Mar Melchizedek (currently the Teacher of Righteousness) are aspects of the same being: the Miltha or Word of God.
There are two fasts each week, in addition to any fasts that are instructed in Scripture and by the Teacher of Righteousness. We are commanded in the Didache to "fast on the fourth day and the eve of Sabbath." This is Wednesday and Friday. It is our tradition to fast from dairy products on Wednesdays and from meat products on Fridays. I usually spend the day fasting in a poustinia on the grounds of the hermitage.
Because we live in a modern world, there are bills to be paid. To keep the lights on there must be a source of income, so I have a secular job where I make and sell handmade furniture. For the time being I'm making certain pieces that are being sold by contract to a company. This is a slow process, but it keeps a small amount of funds coming in to my hermitage so that I can keep the bills paid on time. I don't take financial contributions, because I have been blessed with steady work. While working I am also praying and meditating.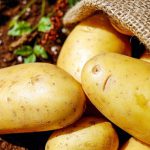 On the hermitage grounds, which is situated on a homestead, I also keep a one acre garden of foods that are harvested and canned in jars. I have a small greenhouse that I use year round, chickens that usually lay eggs and a cow and a couple of goats that provide milk for which I use to make butter and cheese. All of this keeps my cupboards full. I am truly blessed.

I live with a couple of other brethren at the hermitage. I am disabled with some form of muscle weakness that doesn't allow me to walk more than five to ten feet at a time or to lift anything more than five pounds. Typically I'm in a wheelchair, but other times I use a walker. Even in the pain and disappointments that often come with this disability, I offer it to our Lord as a means to grow further in my spirituality. I have chosen to live a strict hermitic (eremitic) lifestyle, which includes not receiving guests, however, I do enjoy receiving emails from brothers and sisters and anyone who wishes to write me.
With the exception of Sabbath or other special days, the following is the typical schedule I follow.
4:00 a.m. Arise, Prayer
4:15 a.m. Psalms, Thanksgiving, Prayer
4:30 a.m. Light snack for breakfast, outside work
6:00 a.m. Sunrise/Morning prayer, regular Breakfast
6:30 a.m. Shower
7:00 a.m. Chaplet of Light (several times, one hour)
8:00 a.m. wood working (making furniture for sale), garden, various chores, snack
9:00 a.m. On Saturdays: Sabbath Service; On Sundays: Qurbana Service
12:00 p.m. Prayer, lunch
3:00 p.m. Prayer, Yeshua Prayer, study, meditation, Chaplet of Light (several times, one hour)
4:30 p.m. Dinner; on Fridays welcome Shabbat followed by dinner
6:00 p.m. Evening Prayer, Chaplet of Light (several times, one hour)
9:00 p.m. Prayer, retire to bed