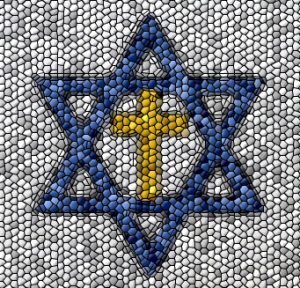 I was born in Arkansas (U.S.A.) in 1967. From 2006 to 2017 I served as a deacon in a Christian denomination which later became affiliated with the Religion of Light — a religious organization consisting of numerous spiritual groups under one umbrella. Additionally I have been serving as a scribe and living as a consecrated hermit for several years. I was consecrated by laying on of hands by Mir Garendra in March 2014.
In 2017, I became affiliated with the Assembly of Mshikhanim, continuing to serve as a deacon, and was appointed as Abbot by Rabban Mar Andreos for the Monastic Order of the Mshikhanim on February 9, 2017. On March 21, 2018, the order became known as the Monastic Order of the Community of Yeshua in line with various divine directives provided earlier in that same year.
I am honored to serve my fellow brothers and sisters within the Religion of Light in whatever capacity I am able.
It is my hope to use this site for sharing personal thoughts, inspirational materials, Scripture lessons, prayers, devotionals and general information about the monastic life as I live it.
There is additional information on the daily routine page.
Dear Brother Joseph,
It was my pleasure to attend your consecration service this past Tuesday. As you know, the monastic life has a very special place in the heart of the Teacher of Righteousness, and the fact that you were called to this office of responsibility, says a great deal about who you are. To me this indicates that the Father of Greatness has much in store for you and for those whom you reach with the Message of Light.
(Extract from a letter by Mir Garendra, March 2014)
Shalom b'Mshikha,
It is my honor to appoint Br Joseph Holt to position as Abbot* of the Monastic Order of the Mshikhanim.

His title is Right Reverend Joseph (Rt. Rev.), but you may also refer to him as "abba Joseph", "abbot Joseph" or simply "Father Joseph".

Joseph comes to us from the COGIC and was previously associated with St. Darius Hermitage.
(Quote from Rabban Mar Andreos, February 9, 2017)